Estate Planning Checklist: What to Consider Before You Start
Nov. 2, 2022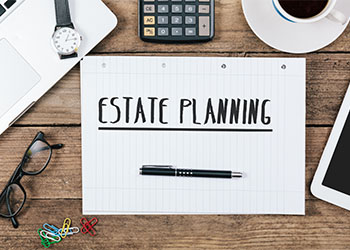 Whether you have small or large assets, estate planning is important to provide detailed instructions about how your estate should be administered or final affairs settled after your death or sudden incapacitation. However, it is crucial that you carefully consider your options and understand the process before you proceed. A wise Texas estate planning attorney can help you through some vital considerations before you create your estate plan.
At Brooks P. Lynn, Attorney at Law, I intend to provide loyal advocacy and clear legal direction to clients in estate planning-related matters. I have the tools to discuss your ideas for the future and explore your possible options. Also, I can walk you through some important estate planning documents and what you need to consider before starting. My firm is proud to serve clients in Colleyville and throughout all of Tarrant County, Texas.
What is Estate Planning?
Estate planning involves making strategic and detailed plans in advance regarding how you want your estate – assets and property – to be handled, distributed to rightful inheritors, or disposed of when you die or after sudden incapacitation.
The estate planning documents includes several legal documents that allow you to set forth how your final affairs should be settled – or estate assets and property distributed to beneficiaries and heirs. By establishing a comprehensive estate plan, you can safeguard your accumulated assets, make adequate provisions for surviving loved ones, and mitigate potential issues during estate administration.
What Should I Consider Before I Draft an Estate Plan?
If you are considering drafting your estate plan, here are some important things that you should consider:
Identify Your Goals: Identify the actual purpose or goals of your estate planning. Also, itemize what you intend to accomplish by creating your estate plan.
List Assets and Property: Make a comprehensive list of all your assets, property, personal belongings, business, and investments you intend to include in your estate plan.
Consider Beneficiaries: Consider the people you want to name as beneficiaries to your estate. The named beneficiaries will inherit your property and assets.
Identify Debts: Identify all your debts and liabilities and establish a strategic plan to repay all your creditors.
Determine Asset Distribution: Determine how you want these assets and property to be distributed or transferred to surviving loved ones (beneficiaries and heirs) after your demise.
Consider Legal and Financial Matters: Determine whether you need to name a power of attorney who can make financial, property, tax, and legal decisions when you're unable or unavailable to make such decisions by yourself.
Plan for Minors and Pets: Consider if you need to make special provisions for some family members and close relatives. These include minor children, incapacitated adults, pets, and other loved ones with special needs.
Consider Healthcare Decisions: Consider your preference regarding medical procedures and treatments (advance care directives). Also, think about who you want to be in charge of the decision-making aspect of your health and medical treatments.
Consider Making Donations: Think about if you want to donate some of your property and assets to non-profits, colleges, charges, and other charitable organizations.
Consider Funeral/Burial Preferences: Consider your true wishes regarding funeral and burial rights. Also, think about how you want your remains to be managed or deposited following your demise.
Consider Business Succession Plan: If you have a business, you need to think about creating a business succession plan to secure your company's future. This allows you to choose and develop new leaders that will seamlessly replace you after your retirement or when you die or become incapacitated.
If you or someone close to you is thinking about creating an estate plan, you need to get in touch with a knowledgeable Texas estate planning attorney immediately. Your lawyer can educate you about the estate planning process in Texas and help you make intelligent decisions.
Plan for the Future Today
Drafting a comprehensive estate plan in Texas usually involves several complexities and legal legwork. For this reason, it is important that you consult with an experienced estate planning attorney to know how the process works, what to consider before starting, as well as to avoid making irreversible mistakes. At Brooks P. Lynn, Attorney at Law, I enjoy giving direction to individuals and families through the complexities involved in drafting their estate plans.
As your legal team, I can determine everything you should consider before creating your estate plan and help you make the best choice for you and your family's needs. In addition, I can help create vital estate planning documents, including wills, trusts, powers of attorney, advance directives, and guardianship.
Do you need proper guidance when drafting your estate plan? Contact me at Brooks P. Lynn, Attorney at Law, today to arrange a simple consultation. I possess the experienced legal counsel, assistance, and dedicated advocacy you need to make informed decisions in every stage of your estate planning process. My firm is proud to serve clients in Colleyville and throughout all of Tarrant County, Texas.